Choose A Property Manager Who Is
Skilled, Personal, Experienced, Results-Driven, Knowledgeable, Transparent
Get a free rental appraisal and find out the value of your property.
Maximise Your Investment Potential With ManageMe
If you are looking for a professional Gold Coast property management agency to help you achieve your property investment goals, our expert team can assist.
What Our Clients Say About Us
Don't take our word for it, listen to our customers' voice. They talk from their heart
I have been with ManageMe for just over 4 years now and I am very happy with their service. Communication is key, and ManageMe are excellent at keeping me well informed about all aspects affecting my properties - detailed condition reports, mainte...
Lex
Excellent service, support and processes, as well as consistent quality. We have had several property managers over the last decade and they are hands down the best. They have been our managers for several years now with no reason to move to anyon...
Francisco
ManageMe have proven to be very effective managers of my rental property. I know that any problems that arise are fixed quickly and they communicate with me at all times. I use ManageMe because service is what I need in property management and the...
Martin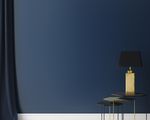 Have been with them for several years now. Over this time, they have been excellent at communication, responded promptly to any requests, and most importantly, they deal with everything. As a landlord, I'm made aware of everything, but have very l...
Kirthana
Recently Rented Properties
What's Included In An Appraisal
Price Estimate
Our professional opinion of the marketability and the likely rental range of your property
Similar Rented Properties
Compare your property to others like it that have recently rented
Marketing Plan
A personalised plan and advice on how to market your property to reach tenants and achieve maximum rental price
Create More With Manageme Property Management Solutions
Use Manageme Property Management Solution's revolutionary algorithms to plan your company's sales and marketing strategy. Seek help from your team using our skills matching technology.
Creativity is encouraged with smart context aware instruments and intelligent wizards.
Find out more ››
Manage Better With Lyra
Manage your sales and customer relationships like a pro with Lyra SaaS application. This cloud based solution can be used from anywhere in the world.
Quality support is available 24/7 thanks to our international call center. We also handle pre-sales
Find out more ››
Current Market Trends & Conditions
Identifying market trends, conditions, demographics and demand
Providing market rental comparison and analysis
Researching future market trends and analysing their impact on your rental returns
Advising on ways to boost your property's appeal
Delivering annual market analysis and relevant recommendations
Results-Oriented Marketing Strategies
Strategic marketing promoting your property's appeal
Professional photography presenting your property's top features
3D imagery and drone shots highlighting your property's layout and surrounds
Detailed property descriptions showcasing your property's in-demand attributes
Marketing and advertising tactics to attract the best tenants
How Much Can You Rent Your Property For?
Fill in the form and we will contact you with information about current market trends and conditions, local rental values, the appropriate method of rent for your property, results-oriented marketing strategies and a detailed timeline of the rental process.